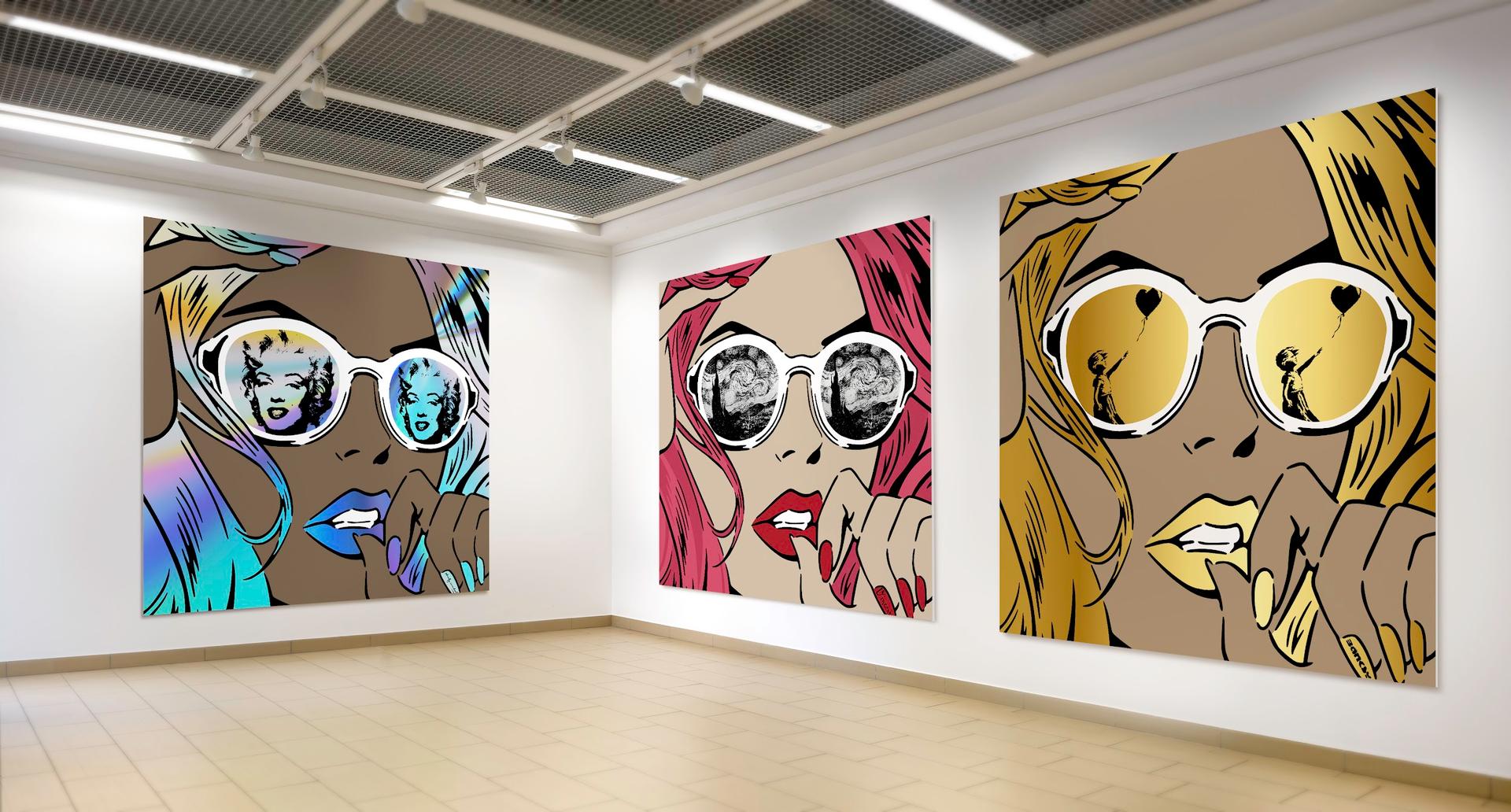 Reflections NFT
The REFLECTIONS NFT collection by Rich Simmons celebrates some of the world's greatest masterpieces. This randomly generated range takes the experience of seeing the art in a museum, reflected in her glasses, & transports it into the digital world of NFT galleries.
This collection acts as a genesis WL for all future Rich Simmons and Art Is The Cure collective artist releases.
REFLECTIONS ROADMAP
10 Reflections NFT give aways in discord. 10 schools will get free workshops with Rich visiting, running talks about art, creative therapy & working with students to run art classes. 25 people will win a giclee print of a Reflections NFT they hold, which will be signed, embossed & authenticated by Rich before being shipped to you. 10 hand painted canvases worth $100,000 will be created & given away in a lottery to 10 NFT holders. $10,000 will be donated to mental health charities & creative therapy projects in partnership with Art Is The Cure to run workshops, talks & events.