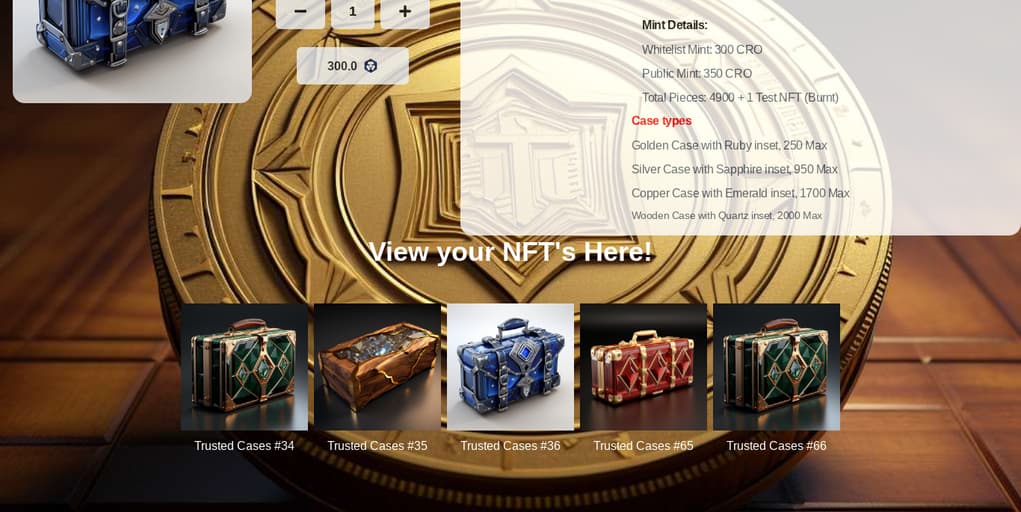 Trusted
With Cronos new to the game. I've seen tons of projects fail, give up, or just straight out rug. So many paper hands expecting to get rich overnight. Investing is a long-term decision.
-Trusted Founder and project lead-
Here at Trusted we are in it for the Long haul. A majority of Funds generated from mint will be forever locked. A small portion will be used to develop the project. distributing 1/2 of returns to holders of this nft. The other half will be locked used to grow the pool. We are also taking A percentage of secondary sells that will also go directly to the pool and remain locked. Consistently growing our pool, which in turn will bring us the most profitable long-term results.
+Utility is our goal+